Power Apps
Welcome to Power Apps, a modern, low-code solution to make all employees in any organization more productive and in control of their data and processes.
For years you have relied on tools like spreadsheets, Access, to-do list, intranet solutions and network folders to manage your business. Your colleagues have become masters to remember their to-do's and the follow up's, work around the ERP or CRM system to store their relevant data and sending lot's of e-mails to control the status of projects. What if there was an easier, 21th century way of solving this?
Your challenge
You want to empower your employees with a simple tool. A point solution for a single problem. You are not looking to add a complete new platform or extension to your IT infrastructure, which requires a lot of work. You want to build an App that solves that one problem. You want to make sure that the chosen solution is easy to start with, but has 'no cliffs' into future requirements. Power Apps is a part of the familiar Office 365 environment that you are already running!
Our solution
Whether you are looking for an app for a specific challenge, unique to your company or for a ready to use App, we have got the solution! Our Apps run on all platforms (Android and iOS), any tablet and any PC (via browser). Both online and offline capabilities and out-of-the box integration with over 220 solutions (like Dynamics NAV, Dynamics 365 Business Central, Dynamics AX, Dynamics 365 Finance and Operations, SAP B1, Exact Online, SharePoint, SQL Server, Office 365, Salesforce, Zendesk and MailChimp). But as Power Apps is a 'no-cliff' solution we can integrate with almost any system.
The benefits of Power Apps
Start simple and extend later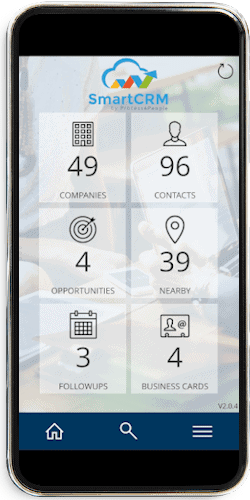 We have been building Power Apps ever since the platform was released. Below you will read some examples of the work we have done so far. Challenge us with your business scenario!
Smart Office
It all start with the basics, a set of 4 Power Apps that cover expense management, mileage registration, management of meetings and management of internal communication (Yammer, Intranet etc.).
Invoice Approval
Many users in any organization have (purchase) invoices to approve. These people are always on-the-go. Let's give them an App where they can approve their invoices.
Field Service
Your engineers are visiting a location and need to register things like: materials used, time spent and customer approval. Taking a picture would be nice as well as documentation. Our Field Service App is the solution.
Inspection
You have sites or locations that need to be inspected with a pre populated questionnaire. Based on the results, action are to be carried out. Our Inspection App will help you manage this process.
Visit this page for a full overview of all the Apps that we have created.